Chhattisgarh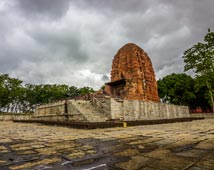 The newly formed state of Chhattisgarh is extremely popular for its tribal population. Do not judge this state by its small outlook. It brings along a bag full of tourism, history and nature, keeping travellers entertained throughout their holiday. The unexplored forests, dotted with charming waterfalls, picturesque plateaus and twisting rivers are feast for your eyes here. Travellers often visit here for its serenity and nature which reside here in abundance.
Places to Visit
Chhattisgarh houses numerous places of interest. Start by visiting the Chitrakot Waterfalls located 38 km away from Jagdalpur. This waterfall is the broadest in India and cascades from a height of 96 ft. History lovers must explore the Kawardha Palace sitting atop Maikal Ranges. The palace spreads over 11 acre-land and shows impressive architecture. It has not been declared as a heritage hotel and travellers can enjoy a grand stay here. Bastar Palace and Kanker Palace are other beautiful caretakers of rich history of Chhattisgarh. Gol Gumbaz, the mausoleum of king Mohammed Adil Shah, also catches the attention of all travellers with its Deccan architecture.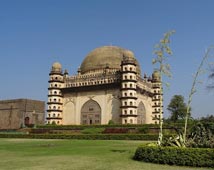 If you are a wildlife lover, visit the Achanakumar Wildlife Sanctuary, a dense forest where numerous wild animals dwell. It is a great place for bird watchers where they can catch sights of some flamboyant birds. Kailash and Kotumsar Caves n Chhattisgarh also impress all with their striking structure. These caves are two-kilometre deep and lack oxygen as you walk inside.
Festivals
Festivals of Chhattisgarh narrate numerous stories about the state's cultural ecstasy. Many tribal and non-tribal festivals are celebrated here. Bastar Dussera is the most unique festival dedicated to the supreme power of goddess Danteswari. During Dussera, the locals of Bastar perform special worship ceremonies at the popular Danteswari temple of Jagadalpur. Bastar Lokotsav is another vibrant festival bringing out the folk culture of the state. Numerous tribal groups come together to celebrate this festival bringing their own unique cultures and traditions. Travellers can buy handicraft items displayed by the tribal and enjoy an array of cultural events. Madai Festival is another festival celebrated by the tribes of Bastar. They can be seen performing their rituals, carrying out huge processions, and indulging in folk dance and music during Madai Festival that lasts from December to March. Other popular festivities of Chhattisgarh are Goncha Festival, Teeja Festival, Champaran Mela, Narayanpur Mela, Pola, etc.
Food
Chhattisgarh is one state that produces staple food in abundance. Muthia, prepared with rice batter and various spices, is enjoyed by locals in breakfast. Aamat is also cooked in every household. This is the Sambhar of Bastar region prepared with mixed vegetables. If you are a lover of street food, then Bhajia is great for you. You can savour taste of famous variants of the dish. Health freaks must try Sabudana ki Kichdi, the healthiest and most delicious cuisine of Chhattisgarh. Chila, a flat chapati like dish with vegetables, makes a great breakfast meal in Chhattisgarh. It tastes great when served with green chutney.
Shopping
Chhattisgarh is a great state for shoppers as it delights them with myriad handicrafts and textiles. Local craftsmen of Chhattisgarh are extremely skilled and produce beautiful handicrafts made with wood, bamboo, bone, horn, stone and feathers. One can also bag hand woven fabric, Pithora paintings and Dokra metal animals which make great souvenirs. The state has colourful bazaars and several government emporiums as well where you can shop till you drop.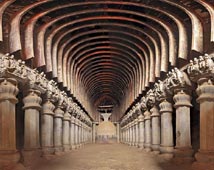 How to Reach
By Air: Raipur Airport is well connected to all major cities of India.
By Rail: The state has many major railway junctions like Raipur Junction, Urkur, Saraswatinagar and Wrs Colony Ph where train connectivity is great.
By Road: Raipur is well connected to other major cities of the country via regular buses.