Maharashtra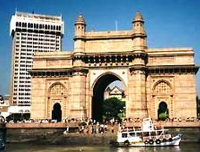 Situated on the Indian Western Coast, Maharashtra brings you everything from modern edifices to ancient wonders, from pristine beaches to unexplored caves, and from serene hill stations to ultra modern cities. This stupendous destination is ideal for everyone from nature buffs to spiritually seekers, from history lovers to adventurers and lazy souls.
Places to Visit
Attractions in Maharashtra are diversified. It offers you a combination of some of the most pulsating cities which tell you about the past as well as the present of India.Start with Mumbai, the city of dreams.Here you can see some of the most priceless caretakers of history like the Gateway of India, Chhatrapati Shivaji Terminus, Elephanta Caves, Siddhivinayak Temple, etc.Spend time walking around the busy Marine Drive during evening hours where you can savour the taste of delectable street food of Mumbai.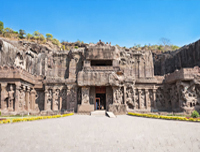 Aurangabad has its own priceless history. The city has earned great popularity due to the ancient caves of Ajanta and Ellora located here. These caves remain the finest surviving examples of ancient Indian art and remain must visit in Maharashtra. The city of Kolhapur, situated at the banks of the Panchganga River, tells numerous stories of the Maratha Empire. Here you can explore places like Mahalakshmi Temple, Jyotiba Temple, Rankala Lake, Chhatrapati Sahu Museum, etc.
For a perfect weekend getaway, Mahabaleshwar is the right pick. The hill station brims with nature all around. The laid back city of Pune is great to enjoy pulsating nightlife experiences. Here you can see places like Sinhagad Fort, Mulshi Dam, etc. Those having keenness for fishing must visit Malvan where the sun, sand, and sea meet. Unearth the beauty of its splendid beaches like Malvan Beach where nature comes alive.
Home of the Saint Sai Baba, Shirdi is one of the most visited holy sites in Maharashtra. People of all faiths visit here to experience superpowers of the holy saint who dedicated his life towards human goodwill.
Festivals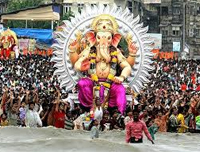 Just like all other Indian states, Maharashtra also has a list of festivals which are celebrated here with great fervour. Ganesh Chaturthi, dedicated to Lord Ganesh, is the most popular festival of the state when huge pandals are set up, devotees play with colours and prepare sweets for the deity for 11 days. On the last day of the festival, the idol of Ganesha is immersed in the sea with huge dancing processions. Gudhi Padwa, signifying the beginning of a prosperous new year, is another auspicious festival of Maharashtra. Locals adorn their houses with garlands and rangolis and put gudhi outside their homes to welcome good luck.
In Maharashtra, snakes are worshipped. Thus, the celebrations of Nag Panchali here are vivacious. The festivities of Gokul Ashtami or Janmashtami are also worth seeing here. The festival celebrates the birth of Lord Krishna with the arrangement of dahi-handi competitions. For the devotees of art and architecture, Ellora Festival brings great pleasure. This grand event is hosted on the backdrop of the majestic Ellora caves where visitors get to see numerous connoisseurs of Indian arts, crafts and traditions.
Food
Locals of Maharashtra are known for their lavish food habits which range from light snacking to grand meals. Street food of Maharashtra is extremely popular for its delectable flavours. Try Pav Bhaji (a spicy curry of mixed vegetables served with soft bread), Vada Pav (Mumbai's own version of a burger) and Misal Pav (tangy lentil curry served with pav). Puran Poli, a kind of stuffed parantha, is cooked in every household. Also, do try Bharli Vangi (stuffed baby brinjals) and Sabudana khichdi, two of the most common dishes of the state. For some sweet delight, savour the taste of Modak (made of grated coconut and jiggery) and Sreekhand (sweet yoghurt with cardamom powder).
Shopping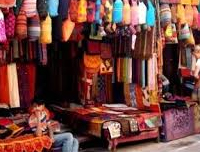 Maharashtra is a sheer paradise for shoppers. From street markets to modern malls, you can find everything here. Mumbai is an ideal city to buy trendiest clothes at knock down prices from local markets like Chor and Zaveri market. The city is home to some grand malls as well like High Street Phoenix, R City Mall and Phoenix Marketcity where you can find all national and international brands under one roof. Aurangabad is popular for Himroo shawls, Paithani silk sarees, Silver inlay craft of Bidri, etc. Kolhapuri sarees and Chappals are loved by travellers. Those visiting Nagpur must buy top quality Oranges.
How to Reach
By Air: Chhatrapati International Airport of Mumbai is connected to all other international destinations worldwide. Other international airports of Maharashtra are in Nagpur and Pune.
By Rail: Chhatrapati Shivaji Terminus is a major railway station connected with all major Indian cities like Delhi, Pune, Lucknow, Bangalore, Kolkata, Nagpur, etc. Other railway stations of the state are in Pune, Nashik, Nagpur, Kolhapur, Aurangabad and Amravati.
By Road: Maharashtra has great road connectivity. Both Interstate and intrastate bus services are available in abundance.