Bihar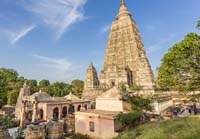 Bihar often surprises travellers with its seamless serenity and spirituality. With an enchanting Buddhist circuit weaving together Bodhgaya, Rajgir, Nalanda and Vaishali ? Bihar stands out on the world travel map. The state boasts of many legendary stories of the lost empires, cultural heritage and religious grandeur. ?Visit here to walk through some of the most off-the-beaten track destinations some of which are still waiting to be discovered.
Places to Visit
Bihar weaves together many gems in a single thread of spirituality. One such treasure trove is Gaya, a significant Hindu pilgrimage hub. Gaya is said to be the place where Buddha attained enlightenment. Cladding the banks of River Phalgu, Gaya houses numerous temples and historic sites underlining the rule of Maurya and Gupta dynasty here. Nalanda is also loved by history lovers as it takes you back to the flourishing Gupta and Pala period. It is believed that Buddha delivered lectures near the mango grove in Nalanda. Here you can explore many historic attractions, including Nalanda Archaeological Museum, Xuanzang Memorial Hall, Nalanda Multimedia Museum, etc. Also, visit Munger dubbed as the seat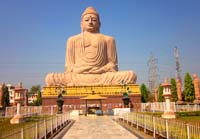 of Bihar School of Yoga. The history of this place goes back to Aryans and it beautifully preserves many significant historic relics. Vaishali is a must visit place in Bihar. This birthplace of last Jain Tirthankar Lord Mahavira witnessed the last sermon of Buddha in 483 BCE as well. The well-preserved Ashokan Pillar here is extremely popular. The capital city of Bihar, Patna is one of the oldest continuously inhabited cities on the planet. Here you can find many places of cultural and historical importance, including Kumrahar, Golghar, Patna Museum, Agam Kuan, Jalan Museum, etc. Other must visit attractions in Bihar include Rajgir Hot Springs, Griddhakuta Peak, Muchalinda Lake, Hieun Tsang Memorial Hall, Jalmandir Temple, etc. ???
Festivals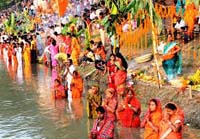 Cultures of Bihar can be seen in the festivals celebrated here. It is perhaps the richest state in terms of festivals as the locals here celebrate each event with same fervour. Chatth Puja, dedicated to the Sun God, Surya, remains the most popular festival of Bihar. During the festival, devotees observe fasting from dawn to dusk. Sama-Chakeva, marking the brother-sister relationship, is another popular festival of Bihar when thousands of birds migrate from the Himalayas to the plains. Sonepur Cattle Fair, Asia's largest cattle fair, is a must visit in Bihar. The festival showcases cattle trading apart from varied handicrafts and handloom stalls. Pitrapaksha Mela in Gaya also holds great importance among Hindu devotees who flock here to worship their ancestors.
Food
Bihar is known for the plethora of delicacies which please the taste bud of every food connoisseur. Try Litti Chokha made of wheat and sattu with spices. Also, taste Naivedyam, a popular sweet dish made of besan or gram flour, sugar and dry fruits. Khaja is a scrumptious Bihar snack made of wheat flour, sugar and mawa. It is made by all locals on special occasions. Khajuria is also a snack item of the state made by mixing wheat flour and jiggery. Non vegetarian foodies must savour the taste of Mutton Kebabs and Reshmi Kebabs. Those with sweet tooth must relish the taste of Laung-latika, a traditional dessert that melts in your mouth and leaves complex amalgam of flavours.
Shopping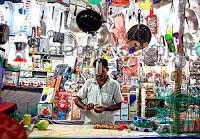 Shopping in Bihar is more about knowing the local cultures closely. Travellers can bag many local handicrafts and handloom products from here. Paintings from Madhubani School of painting remain extremely popular among travellers. These paintings show impressive mythological themes, using images of Hindu gods and goddesses. One can also buy popular sweet items from here some of which include soanpapri, petha and Tilcoot.
???
How to Reach
By Air: Bihar enjoys great air connectivity with other parts of the world. Jayprakash Narayan Airport (Patna) and Bodhgaya Airport (Gaya) are two major airports.
By Rail: Indian Railway has a vast network in the state with major railheads in Patna, Gaya and Bhagalpur.
By Road: The state is served by many National Highways, connecting it with rest of the country. ?