Indian Beaches Tour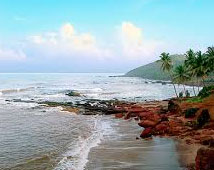 Anjuna Beach
It is 18 kms from Panaji and is a popular beach adjacent to Chapora Fort. Anjuna beach is popular with the younger generation. No Doubt, Beach Anjuna is one of the best beach in Goa. Nearby Anjuna beach there is magnificent Albuquerque Mansion built in 1920 that is flanked by octagonal towers and attractive Mangalore tiled roofs. This is also known as 'Goa Freak capital of the World' Beach.
Calangute Beach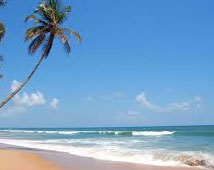 It is 16 kms from the capital city Panaji and is the most popular holiday resort in Goa. It is also known as "The Queen of Beaches" and consists of excellent accommodation facilities at the tourist resorts and cottages. It is on the shores of the Arabian Sea of North Goa. The name of the beach is a distortion of the local vernacular word, 'Koli-gutti', which means the 'land of fishermen'. Some connect it with 'Kalyan-gutti', the 'village of art' or 'Konvallo-ghott', the 'strong pit of the coconut tree' as the village nearby is full of coconut trees. It is believed that with the Portuguese invasion, it got distorted to Calangute. Once upon a time Calangute was the most haunted beach all hippies during Christmas celebration when psychedelic hell broke loose. The best time of the year to visit this beach is between the months of September and March.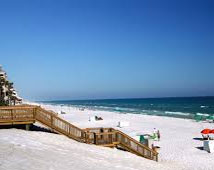 Miramar Beach
It is 3 kms from Panaji. Miramar is a golden beach of soft sand girdled with palm trees facing the Arabian Sea and is nearest beach from Panaji. It is one of the most popular beaches in Goa. To watch the sunset from Panaji this beach is the best location, only fifteen minute' walk along the Dayanand Bandodker Marg riverfront avenue. The beach is an urban beach where the Mandovi River meets the Arabian Sea. It is not a safe beach to swim because of the strong undercurrent.
Kovalam Beach
It is 16 kms from Thiruvananthapuram city. Kovalam is internationally renowned and it consists of three adjacent crescent beaches. The southernmost, 'Lighthouse Beach', is the most popular one.
Varkala Beach
It is 41 kms from Thiruvananthapuram city. It is a seaside resort as well as an important Hindu cente of pilgrimage. The 2000 years old Sree Janardhana Swamy Temple and the Nature Care Centre are the two main attractions worth visiting nearby the beach.
Cheria Beach
It is 45 kms from Ernakulam city. It borders Bypeen Island, and is ideal for swimming. Dolphins are also seen here quite often.
Tanur Beach
Situated in Malappura District, it was one of the earliest settlements of the Portuguese. St. Francis Xavier visited the place in 1546. One of the oldest temples in Kerala, Keraladeshapuram Temple dedicated to Lord Vishnu is situated in 3 kms south of Tanur town.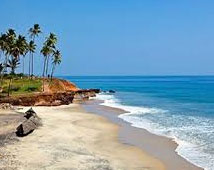 Beypore Beach
It lies 10 kms south of Kozhikode city. The beach is situated at the mouth of the Chaliyar River. Famous for the construction of the Uru, the traditional, Arabian trading vessel, it was once most sought after place for merchants from Western Asia, for its ship building industry.
Kappad Beach
It is 16 kms from Kozhikode city. Kappad Beach is a historic beach where Vasco da Gama landed on the 27 May, 1498 with 170 men in three vessels.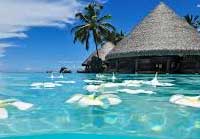 Andaman is blessed with more than its fair share of beaches. It is a charmer for every beach lover who worships the concept of sun, sea and sand. Beaches of Andaman are picture perfect with swinging palm-lined trees, pristine soft sands, gorgeous mangroves and alluring tropical rainforests. This is the reason why Andaman remains a popular destination among honeymooners seeking a beautiful place to fall deeper in love.

Havelock Island, the largest of the islands in Andaman, is visited by every traveller. It houses some of the best beaches in the world where Mother Nature resides in true sense. Radhanagar Beach is a popular beach here. It has been ranked as the best beach of India and the 7th best beach in the world due to its charismatic beauty. Radhanagar Beach is also popular among adventure lovers due to a range of water activities available here, including snorkelling, game fishing, swimming, and scuba diving. Elephant Beach is another popular beach of the island which can be accessed by taking a boat ride or a 30-minutes' jungle trek. Visiting this beach is a sheer pleasure due to the exotic marine biodiversity and spectacular coral reefs sprawling here. Serenity seekers must check out the Vijaynagar Beach known for its shallow and clean water. It is ideal for swimming and surfing amidst scenic surroundings.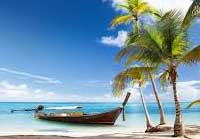 Off the coast of Kerala, rest many tiny coral islands which are collectively named as Lakshadweep. ?It is often termed as a beach paradise due to deep turquoise Arabian Sea resting here. The only thought of Lakshadweep conjures images of sun soaked sand, impressive lagoons, and seamless serenity to let you unwind. It has become a popular spot among honeymooners and family vacationers seeking a beautiful location to strengthen their family bonds.

Lakshadweep is home to 10 inhabited islands, including Chetlat, Amini, Agatti, Andrott, Bitra, Kadmat, Kalpeni, Kiltan, Minicoy and Kavaratti. Thus, travellers can pick from an endless list of beaches to choose from. Visit Kavaratti Beach, ideal for swimming and enjoying warm sands. Many historical monuments and mosques are dotted around this beach. Minicoy Beach flaunts the rich culture and the lighthouse of this island. It is known for being the second largest island housing a cluster of 10 villages.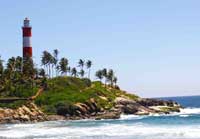 Cuddled by the Arabian Sea, the Indian Ocean, and the Bay of Bengal - South India remains the most astonishing place to pamper the beach lover inside you. It is blessed with a bountiful coastline brimming with natural beauty and serene atmosphere. South Indian beaches are known for their immaculate nature and unearthly vibes which let you rejuvenate your mind, body and soul.